McAllen Artist Headshot – Dania Olivares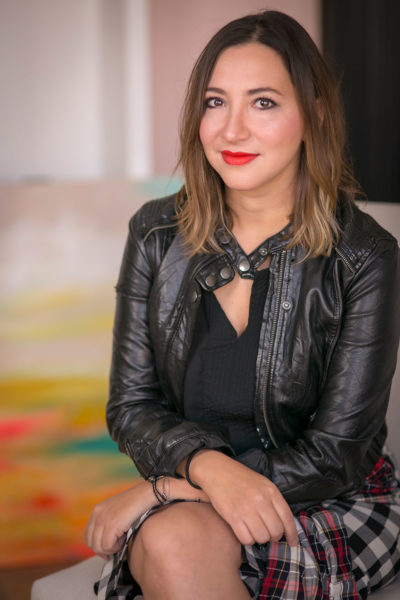 One of the perks of this job is you'll never know who'll you meet along the way. Last week we had Dania stop by for some headshots here at our new McAllen studios and had an opportunity to catch up with her. She is a mix media artist originally from Diaz Ordaz Tamaulipas now living in McAllen Texas and residing at McAllen's incubator program. Her artwork has been seen all over Texas and most recently she was the featured artist at the Houston Bayou City Art Festival.
Looking over her collection of art you'd think she had been doing this for years but she began in a totally different field, Financing. She studied in some of the best schools in Mexico but felt she should be doing something else all together. Taking a chance on herself she put down her calculator and started working with paintbrushes and recycled paper. Flash forward a few years and she has worked her way up into headlining one of a kind art shows and has proven time and time again that it's never too late to start doing what you love (even if you have to start over again).
To look at some of her latest work and even catch her in her next art show make sure you visit her website at: http://www.dokocasualart.com