Nationally Published Award Winning Photographer
Hey there I'M ABEL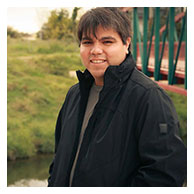 This has to be one of the most difficult things to write as I really do not fall into the "typical" photographer category. I love what I do and it's one of those things that would do (even if I don't get paid for it). It's a passion and it's something that I'm constantly working on. I live my life pretty transparently…In front of the world. What you see is what you get. You can see my love for life, my family, and my faith. (You'll notice that my favorite photos are those of my family — not just the kids). I'm always open for giving advice but I also welcome it to.
A few days ago I was asked, what's been my favorite shoot, that's hard to say as everything that I do has been different. I started off as a news photographer back in 1997 and eventually found my way from news to commercial to what I'm doing today. Over the last few years I have shot mostly commercial but I do enjoy working with people one on one.
If i had to say what my "style" is that's simple. Story telling. I love meeting people and finding out what interests them and then build the end picture from there. There's nothing like the feeling of walking away from a shoot knowing that you "nailed it"… you know that you got what you and the customer were looking for.
COMPANIES I HAVE SHOT FOR:
I have had the chance to work with several national companies doing business right here in the Rio Grande Valley. Have had a chance to shoot for Harley-Davidson (Rio Grande Valley Affiliates), Simon Properties (La Plaza Mall and Valle Vista Mall Harlingen), Embassy Suites McAllen, U.S. Polo Assn., Silver Jeans, Langford Market and quite a few more.
Harley-Davidson
Rio Grande Valley Affiliates
ANY FOND MEMORIES OF SHOOTING COMMERCIAL?
One of the best times I had shooting commercial (and on a time crunch) was shooting for Hermes Music and Yamaha Music. We had one day to shoot in three of their locations. Laredo, San Antonio, and in McAllen. We left the valley around 9am and came home well after midnight but were able to get their photos out to them by Monday morning. Corporate was sure we wouldn't be able to pull it off but we came in on time and under budget. The best part was we were able to rent a Mustang GT take the top off it and race it on home.